If you'd like to schedule a commercial lock installation, contact us.
One of the first lines of defense against intrusion into a building is the lock you have on the door. In a commercial setting, the lock usually needs to be secure enough to prevent unauthorized entry, yet accessible to those who need to get in and out of the space. Some of the most popular modern options for commercial door locks include biometric locks, which use fingerprints to grant entry, and RFID door locks, also known as swipe-card systems. Using these types of door locks at your facility can increase the security, protecting what you have inside.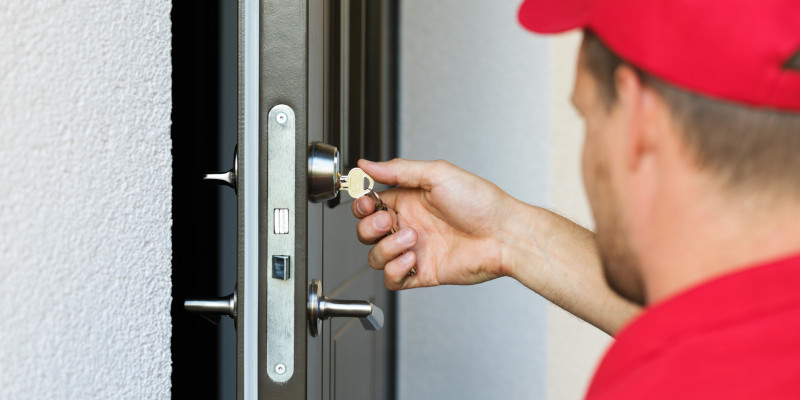 At AA Master Locksmith, we understand the unique needs of business owners and property managers, which is why we offer a wide range of commercial locksmith services. One of these is commercial lock installation, handled by skilled and experienced professionals. We have access to technologically advanced locks that are meant for commercial use, providing you with the features you need to secure your facility. When performing commercial lock installation, we follow all manufacturer specifications to ensure that the components provide advanced protection and security.
If you'd like to schedule a commercial lock installation, contact AA Master Locksmith. We offer this service to commercial clients in the Concord, North Carolina area. Additionally, as a full-service locksmith, we can provide you with other components you may need as part of your overall security strategy. We offer security systems, access control, video surveillance, and many other solutions and systems that meet the needs of business owners.
---
At AA Master Locksmith, we offer commercial lock installation services in Salisbury, Concord, Mooresville, Kannapolis, Huntersville, Statesville, and Charlotte, North Carolina.