A home locksmith can be a valuable resource for making your home safe and secure.
There are more ways that a home locksmith can help you than you might initially have considered. At AA Master Locksmith, as a mobile locksmith offering emergency service, we can handle both the time-sensitive situations and the maintenance locksmith services that you can schedule at your leisure. We work with homeowners, real estate investors, property managers, and others who are in charge of keeping a home or apartment complex in the Concord, North Carolina area safe and secure.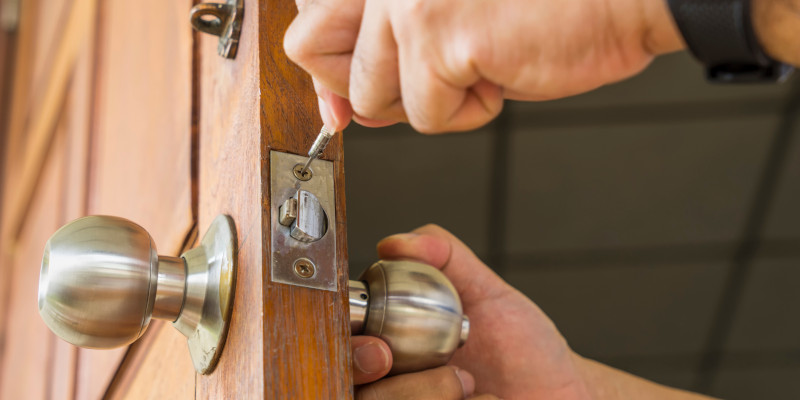 Our home locksmith services include lock re-keying, lock repair, key cutting, repairing and replacing cabinet locks, disassembly and repair of old locks, and much more. We offer cutting-edge technology in video surveillance and home locks, so you can be confident that your home and your family are protected from vandalism and theft. We are happy to assess the locks you currently have to determine if they are providing the level of protection that you expect and give you an honest recommendation about how to make your home more secure.
As a full-service home locksmith, we also offer home lockout service, which is available 24 hours a day, 7 days a week. If you have been locked out of your home because you lost your keys, left them inside, or because the lock isn't working, just call us, and we'll send our mobile locksmith right to your home to resolve the issue.
If you would like to know more about what we do as a home locksmith or you need to schedule an appointment for service, don't hesitate to reach out to us.
---
At AA Master Locksmith, we offer home locksmith services in Salisbury, Concord, Mooresville, Kannapolis, Huntersville, Statesville, and Charlotte, North Carolina.