Alarms and video surveillance can work together for optimal security for your home or business.
There are few things as effective for the security of your Concord, North Carolina business than the one-two punch of alarms and video surveillance, while integrating these technologies seamlessly into your everyday life. Whether you go with just one of these or both, you can turn to us at AA Master Locksmith for expertly installed high-quality products that will achieve your security objectives.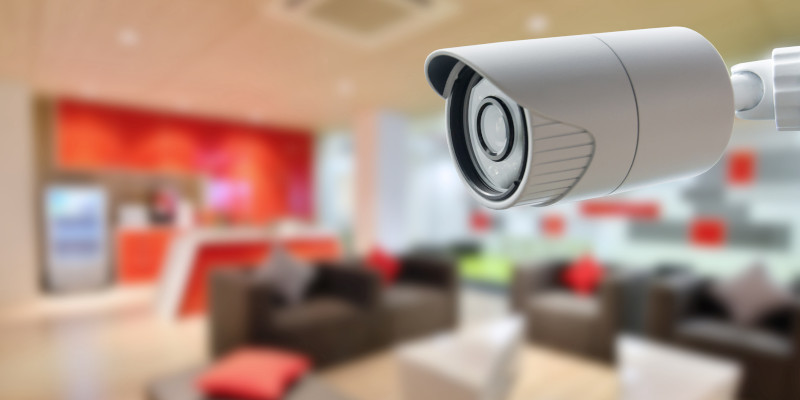 As for alarm systems, you have two choices: fire alarms and burglar alarms. Most companies opt to have both installed so they can have peace of mind that the authorities will be alerted in the event of a problem so it can be resolved quickly, minimizing the effect as much as possible. We install fire alarms in both residential and commercial properties and can include a carbon monoxide detector at the same time. We can also update systems to satisfy code infractions.
As for burglar alarm systems, with security system consulting and design services, we customize your system to your situation using any of a variety of options that can also go beyond burglary detection, such as:
Permanent perimeter and interior protection
Temporary or emergency perimeter and interior protection
Flood detection and alerts
Alarms for remote jobsites, detached buildings, and construction trailers
Wireless and cellular alarm transmission
Remote control via cell phone, tablet, or personal computer
Building and home automation
24-Hour U.L. monitoring services
Audit trails
Alarms are effective for alerting you to a problem, be it a burglar, a flood, a fire, carbon monoxide, or another danger. They are not designed to aid in identifying someone who has broken into your home or business. Video surveillance is the technology needed for that aspect and can help you get the justice you deserve. Having cameras in place acts as a deterrent to crime and can also be used to view other aspects of your business, such as to safeguard against employee theft and false negligence claims. We offer a variety of video surveillance options and features, including overt and covert cameras, color high-resolution I.P. solutions, license plate cameras (high speed or standard), low-light and starlight cameras, recording solutions using DVR and cloud, and video doorbells and intercoms.
If you require alarms and video surveillance for your business or a similar setup for your Concord home, don't hesitate to reach out to us.
---
At AA Master Locksmith, we install alarms and video surveillance systems in Salisbury, Concord, Mooresville, Kannapolis, Huntersville, Statesville, and Charlotte, North Carolina.