We can install, repair, and offer other services related to safes.
Keeping your property secure is of the utmost importance—and that doesn't just mean your home or business. It also means protecting your personal property including jewelry, firearms, documents, valuables, and other items from theft or destruction. Safes allow you to protect these items, and if you need professionals who have the expertise to work with safes, you are in the right place.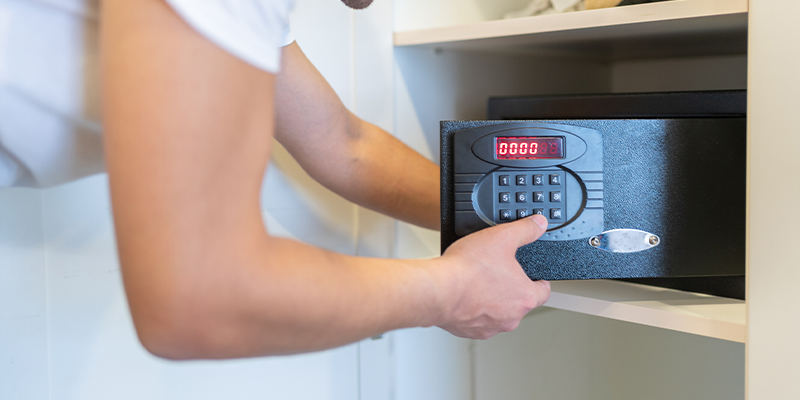 At AA Master Locksmith, we have more than 40 years of experience as locksmiths and can provide a vast variety of lock and safe services. We offer services for many kinds of safes, including the following:
Fireproof Safes- If you have important documents relating to insurance or healthcare, or if you have photographs and other items you need to protect in case of a fire, we can install a fireproof safe for you.
Floor Safes- Floor safes are exactly what they sound like. They are installed in the floor (usually a concrete floor) and allow for easy concealment beneath a rug. We have the skills to install floor safes for homes and businesses in Salisbury, North Carolina.
Gun Safes- Gun owners have the vital responsibility of keeping their firearms secure to prevent theft or loss of life in case the wrong person handles them. Turn to us for assistance with your gun safe.
Safe Deposit Boxes- These are secure containers that are usually made of metal, and they are usually located in a financial institution such as a bank or credit union. They are meant for storing jewelry, family heirlooms, documents, and other important property.
Wall Safes- If you are interested in a wall-mounted safe to protect your valuables, we are the experts you can trust. We have the right experience to install wall safes, which can easily be concealed behind paintings, bookcases, and other furniture.
We always install safes with exceptional attention to detail. After all, we recognize the importance of keeping your possessions hidden away and safe. But beyond installation, we can offer other safe-related services too.
If you have a safe that needs to be opened and you've lost the combination or key, we can help.We also offer safe repair. For example, if your safe is damaged due to a break-in or age, trust that we have the proper tools to fix it and restore its ability to keep your items secure. Broken locks or hinges are no match for us.
If you need experts who know how to keep your safes safe, don't hesitate to get in touch with us. We can help you select the right type of safe for your needs, install it, repair it as necessary, and take care of any other needs that may arise.
We are dedicated to providing top-quality, convenient services for our customers in Salisbury, and we encourage you to give us a call if you have any questions about our services.
---
At AA Master Locksmith, we sell and service safes in Salisbury, Concord, Mooresville, Kannapolis, Huntersville, Statesville, and Charlotte, North Carolina.
Similar Services We Offer: